AMM Industries, LLC
4810 Farm Creek Ln.
Sylvania, OH 43560
Silver Level Dealer
Surplus Record Dealer Since 2007
About
AMM Industries is located in Sylvania, Ohio. We are a Steel Processing Machinery Dealer, Broker & Stocking Dealer. Our 16,000 Sq Ft heated warehouse is located at 3001 E Manhattan in Toledo, OH with easy access to all major highways and 40 minutes from Detroit Metro Airport. Our building has 10 & 15 ton overhead crane capacity.
Products & Services
Coil Handling/Processing Equipment
Cut to Length Lines
Material Handling Equipment
Packaging Equipment
Rollformers
Rolling Mills
Slitting Lines
Tube Machinery & Mills
Associations & Affiliations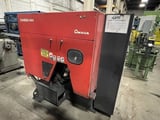 Seller:
AMM Industries, LLC
Manufacturer: AMADA. Model: CM 100-AN. Condition: Used - Excellent. Year: 2000. Stock #: 1073. Status: For Sale. Serial #: 10500029.
CNC Horizontal Spindle Surface Grinders
2 Results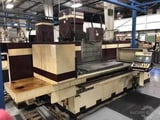 Seller:
AMM Industries, LLC
Seller:
AMM Industries, LLC
Seller:
AMM Industries, LLC
Seller:
AMM Industries, LLC
Cut-to-length Lines
1 Result
Seller:
AMM Industries, LLC
DC Crane and Mill Motors
4 Results
Seller:
AMM Industries, LLC
Seller:
AMM Industries, LLC
Seller:
AMM Industries, LLC
Seller:
AMM Industries, LLC
DC Motors Electrical, 475-900 Volts
1 Result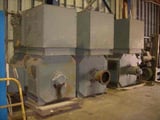 Seller:
AMM Industries, LLC
Extrusion Presses
1 Result
Seller:
AMM Industries, LLC
Horizontal Band Saws
1 Result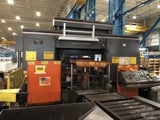 Seller:
AMM Industries, LLC
Precision Levelers
1 Result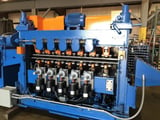 Seller:
AMM Industries, LLC
Precision Roller Levelers
1 Result
Seller:
AMM Industries, LLC
Seller:
AMM Industries, LLC
Vertical CNC Machining Centers
1 Result
Seller:
AMM Industries, LLC