Advertising & Listing on Surplus Record
Trusted by machinery & equipment dealers since 1924 as the #1 source for receiving qualified leads to sell your machinery
Surplus Record has been building relationships between sellers and buyers in the machinery world for nearly 100 years.
We are more than just a website and catalogue. We understand the machinery on our website, our team knows how to sell every piece of machinery across 2,000+ categories, who will buy them, and what they search for. It's not just about equipment listings and photos, it's about forging long-term relationships between sellers & buyers and that's what we create.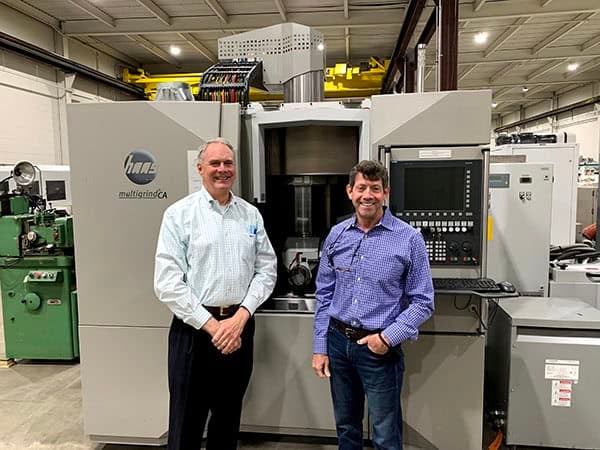 What We Offer
No Commissions
We only charge one low monthly listing fee, and you can cancel any time. There are no hidden costs!
Best-In-Class Marketing
Your listing is circulated to 130,000+ end users in print via the Surplus Record monthly catalog and online with photos, videos, and spec sheets. We are the only remaining U.S. company that still makes this type of marketing investment.
Customized Dealer Pages
With your own unique dealer page, all your listings are in one spot to share with potential buyers.
Automatic Inventory Updates
Surplus Record provides custom solutions to automatically add and delete your listings.
Transparency On Listings
Most websites will not display your name, email, or phone number on your listing in order to limit communication through their website. We know time is of the essence for end-users, which is why we never hide your contact information behind a paywall or login.
Website Backlinks
Each listing gets its own link back to your website's listing page in order to increase your organic SEO and qualified buyer traffic. Note: This is an optional feature we provide for free.
Exclusive Access to Manufacturer & Dealer Wanteds
Surplus Record receives qualified inquiries every day from manufacturers looking to buy machines, which can become near guaranteed sales for your business!
What Customers Have to Say
"In a fast-moving industry, full of constant changes, it is crucial to have vendor partners that are reliable and flexible. Surplus Record sets the standard for what I look for in a resource with their thorough and responsive approach. We use Surplus Record for all our auction sale events because their added reach brings value to every campaign."
Laura Reid
Director of Marketing and Business Development, Rabin Worldwide

Why You Should Sell Machinery on Surplus Record
Exposure of your machinery & equipment to over 100,000 end users every month.
When you sell something from Surplus Record, you pay $0 in commissions.
Be a part of the largest community of used machinery & equipment dealers in the world since 1924.
Sell your used inventory quick on Surplus Record. We don't hide any of your contact information behind a paywall, end users can call you directly when looking at one of your listings.
Exclusive access to our Wanteds which has amazing deals for used machinery & equipment for you to buy or sell to someone looking to buy every day.
Attract more attention to your business with your logo and website on every listing on Surplus Record.

How Listing Your Machinery and Equipment Works
We work with you to decide what to advertise on SR.
You send us photos and descriptions.
We scrape your website and set up automatic listings.
Your listings will be on Surplus Record within 24 hours!