Machinery and Equipment Auctions
Surplus Record has the most comprehensive database of buyers and sellers in the industry and is the only major publication still sending out a catalog. We're master database builders! And we're also dedicated to keeping it current — after all, our investment into paper and postage has to pay off.
We have multiple ways to boost sales for your auctions, and all our solutions can be customized to fit your marketing needs.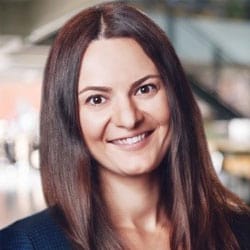 I routinely depend on Surplus Record for
targeted email marketing campaigns.
Ania Caprio
Integra Asset Solutions
Email Marketing & Traditional Mail Campaigns
Customize campaigns to individual auctions
Customize lists based on SIC Code
Target buyers & manufacturers in your machinery auctions category
Customize lists based on geography
National & International
Within radius of sale location
State-specific
Customize lists based on company size
Target small/medium/large companies
Whitelisted & managed 100% in-house (real people making daily database updates)
Database of 137,000+ end users
~98% penetration rate per e-blast
We work with over 95% of all major industrial auctioneers & hundreds of dealers
Lowest returned mail rate in the industry (<2%) since all recipients are SR subscribers
Competitive rates! $100 per 1,000 emails ($0.10 per email)
Auction Listings
While your auction is live (and leading up to it) we will take your individual auction lot listings (photos & details) and put them on this website to drum up attention and traffic.
Set up is easy, and it's a low, one-time payment for the month of your auction listings.
Listings pop up in Surplus Record's search results with a highlighted auction link, which directs traffic to your lot listing/catalog for bidding.