The SURPLUS RECORD Machinery & Equipment Directory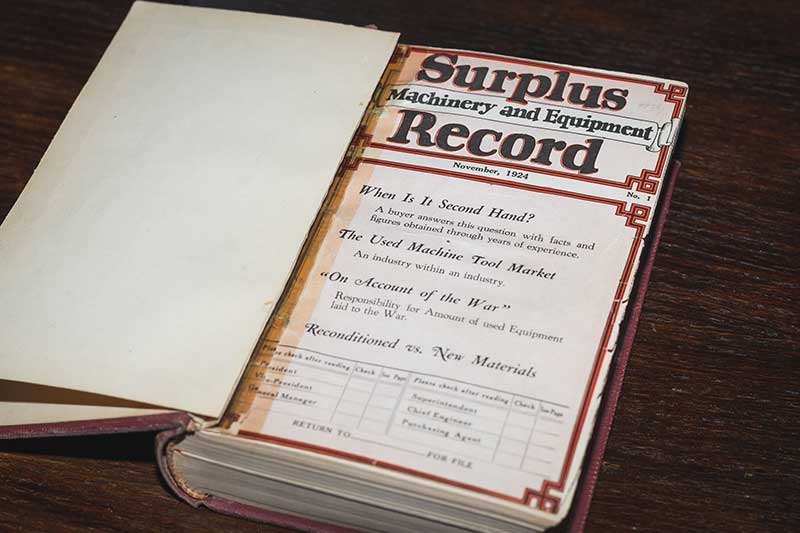 In the early 1920s, Thomas P. Scanlan was working for an industrial publication "American Machinist," which was owned by the McGraw-Hill publication empire. Originally focused on selling used machinery ads, he soon realized the demand for the ads warranted a new magazine focused solely on used machinery. He traveled to NYC to meet with the McGraw brothers and propose that they start a new surplus equipment publication, but the McGraw brothers were not convinced. So he quit his job and started working on forming the new surplus equipment publication which, at the time it debuted in November 1924, was called "the Surplus Record."
The catalog started off small with a modest 30 pages, and it was mostly larger display ads and editorials pushing back against "big government" for not treating used machinery dealers fairly. Surplus Record championed the machinery dealers in the U.S. and published many editorials pushing back against restrictive legislation on everything from price capping to unfair tax depreciation laws against surplus equipment. Many senators and congressmen even sent letters to the Surplus Record thanking them for their support.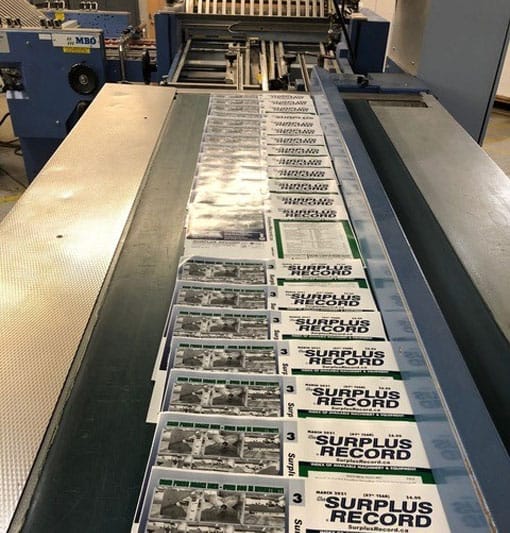 The small catalog slowly grew into a larger book of organized listings over the years. This was largely thanks to surplus machinery from World War II that had to be re-purposed for civilian use. Between 1924 and 2021, the Surplus Record has only had three publishers: Thomas P. Scanlan, Thomas M. Scanlan, and Thomas C. Scanlan — making it one of the oldest publishing companies in America still operating as a family business.
Since the first publication in 1924, a Surplus Record catalog has been published every single month, of every year, making a total of 1,155 printed publications to date!
Today, the book has over 140,000 subscribers (primarily manufacturers and end users) and the book showcases over 10,000 of the 100,000+ listings we have for sale on our website!
Sign up to receive a sample copy of the Surplus Record printed book, purchase a subscription, or view the digital PDF version.