Surplus Record Mobile App
The Surplus Record app is the easiest and fastest way to search through one of the largest directories of new and used capital equipment.
---
On the go? Walking around your warehouse or manufacturing plant? Now you can always have access to all of Surplus Record's listings on your phone in an instant using our new app!
The Surplus Record app allows you to submit RFQ's and browse listings through your phone or even call a dealer directly to ask them questions about their machine.
Need a certain machine or equipment you can't find on the website? Use the app to navigate to our "Wanted" section to make a post for the machine you need that will reach hundreds of our dealers that specialize in that machinery. Likewise you can make a free post through the app to sell a machine to a dealer to turn those idle assets into cash!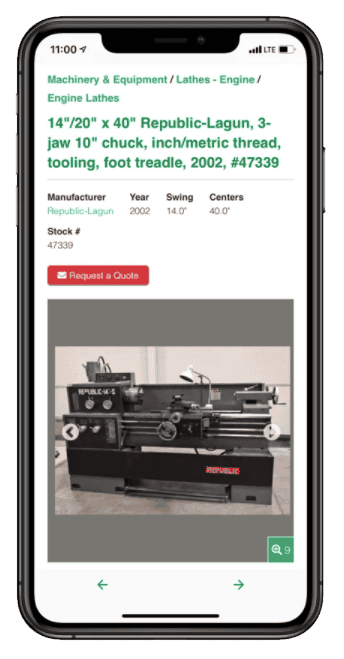 ---