For Sale by
EcReCon Inc.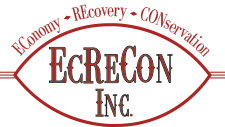 Surplus Record Dealer Since 2017
Description
Description:
Used approx. 300 Gallon (40 Cu.Ft.) Stainless Steel Jacketed Paddle Blender last used for Chocolate. 46" Dia.x 45" Lgth. Mixing Chamber. Top opening is 15" x 15" . 6" Outlet. 79" OAH x 96" OAL. Driven by 5 HP motorinto gear reducer and then belt drive. Built by McCarter Company.
Blender/ Mixer Type: PADDLE
Size: 300 GALLON
Material: STAINLESS STEEL
Manufacturer: McCarter Company
Model:
S/N:
Quantity: 1
Submit Inquiry to EcReCon Inc.
"*" indicates required fields