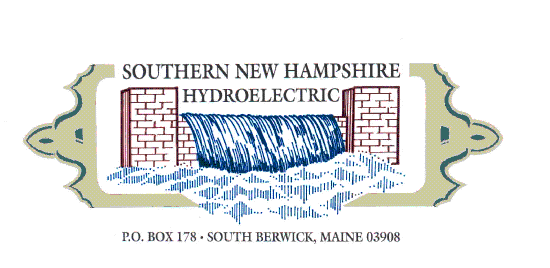 Southern N H Hydroelectric
PO Box 178
South Berwick, ME 03908
Silver Level Dealer
Surplus Record Dealer Since 2014
Contact
John Webster
207-384-2349
About
Southern New Hampshire Hydroelectric Development Corporation is a small New Hampshire based corporation, which owns four small hydro stations in New Hampshire.

The company supports a full time welding/machine facility capable of handling low head turbine/generator repairs/rebuilding.

Custom fabricated trash racks, draft tubes and all hydroelectric associated metal fabrications are also provided.


Associations & Affiliations
Seller:
Southern N H Hydroelectric
Location:
South Berwick, ME
Seller:
Southern N H Hydroelectric
Location:
South Berwick, ME
Hydro-electric Generators
6 Results
Seller:
Southern N H Hydroelectric
Location:
South Berwick, ME
Seller:
Southern N H Hydroelectric
Location:
South Berwick, ME
Seller:
Southern N H Hydroelectric
Location:
South Berwick, ME
Seller:
Southern N H Hydroelectric
Location:
South Berwick, ME
Seller:
Southern N H Hydroelectric
Location:
South Berwick, ME
Seller:
Southern N H Hydroelectric
Location:
South Berwick, ME