Electric motors are used in various applications, from automobiles and power tools to portable fans. However, it wasn't until recent decades that they have been utilized successfully throughout international automotive industries. Electric motors can be powered by either AC or DC electricity, depending on what the application requires. Electric motors come in different sizes and styles, but their fundamental operation is similar: they convert electrical energy into mechanical energy through electromagnetic induction.
Electric motor performance varies based on the design and application; some factors include horsepower (HP), voltage (V), and RPMs (RPM). Efficiency is what individuals, businesses and nations strive to achieve when searching for and manufacturing the ideal form of electric transportation. The following sections will explore how electric motor performance is affected by these three factors.
Horsepower's (HP) Impact on Motor Performance and Uses
Horsepower is a measurement of power based on work output. Electric motors are rated by horsepower, giving consumers an idea of the motor's capabilities. Electric motors are also measured in watts (W), which measures power over time, i.e., how much energy the motor will use while operating under certain conditions. Electric motors are typically designed to work at a specific voltage; by increasing the voltage, electric motor performance increases.
Electric motors have a maximum rated operating voltage that you should not exceed. Electric motors can perform better than their rating as long as the voltage is kept within a safe range. If an electric motor is operated with too high a voltage, it will overheat and can be permanently damaged.
Torque vs. Horsepower
The relationship between an electric motor's horsepower and torque is that, for a given electric motor design, increasing the voltage or RPMs will increase HP (horsepower). Still, it will not increase the maximum torque of the machine.
Electric motors come with their maximum horsepower and torque listed on their specs; by changing these values, you can impact the overall performance of any electric motor.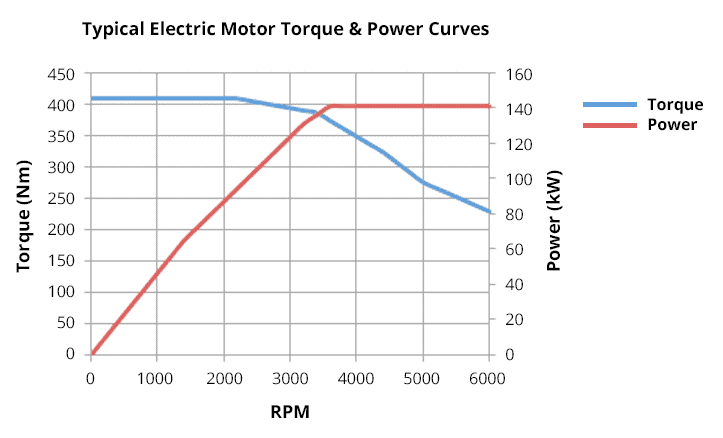 Voltage's Impact on Electric Motor Performance and Uses
Depending on whether an electric motor is AC or DC, certain voltages will cause the motor to operate more efficiently. Other factors include phase effects on amp draw and high and low voltages.
High and Low Voltage Effects
AC motors are typically designed to operate at 120 volts, but this varies depending on the manufacturer. As an example, electric power companies deliver electricity at around 120 volts AC for single-phase electric systems; higher voltages are used in three-phase electric systems.
You can operate electric motors designed to work at 120 V AC with 110 or 220 V AC without damaging the motor. Electric motors run more efficiently at around 120 volts AC, but they can be damaged if supplied with too low or too high of a voltage.
Voltage and Phase Effects on Amp Draw
The amp draw of an electric motor is the rate at which the motor uses amps, which measure electrical current flow. Electric motors are typically rated by their full load amps (FLA) or maximum amperage.
Electric motors are also measured in VA ratings: therefore, because the relationship between voltage and resistance is V = I * R, where V = voltage (in volts), I = current (in amps), and R = resistance (in ohms), by increasing the voltage you can increase the electric motor performance. For instance, electric motors designed to operate at 120 V will use more amps than if they were operated at 240 V; therefore, AC Electric Motor Performance is based on the highest voltage.
Voltage Impact on AC and DC Motors
DC motors are designed to operate at a certain voltage, but they can be damaged if supplied with too low or too high of a voltage. Electric motors are typically rated by their maximum operating voltage; electric motors are designed to operate between 90 and 180 volts DC. So, for example, you can use electric motors designed to work at 72 V DC with either 48 or 72 V DC without damaging them.
Electric motors will use more amps as the voltage increases. For example, electric motors designed to operate at 90 V DC will use fewer amps than if you run them at 180 V DC; therefore, DC Electric Motor Performance is based on the highest voltage.
RPM's (Revolutions Per Minute) Impact on Motor Performance
RPMs can also impact motor performance. Here are a couple of variables:
Low RPM
Low RPMs will result in low torque. Electric motors designed to work at slow speeds can be operated with high RPMs without damaging the motor.
High RPM
High RPMs will result in higher rotational force. As a result, electric motors designed to operate at high speeds can be used for low-speed uses without damaging the motor.
How RPM Relates to Torque
RPM impacts torque because torque is directly proportional to RPMs. Electric motors are designed to operate at certain speeds; therefore, if you increase the speed of the electric motor, you can increase the amount of torque that it generates. Electric motors are also measured in HP (HP) and voltage (V); therefore, you can estimate torque by combining the HP and voltage.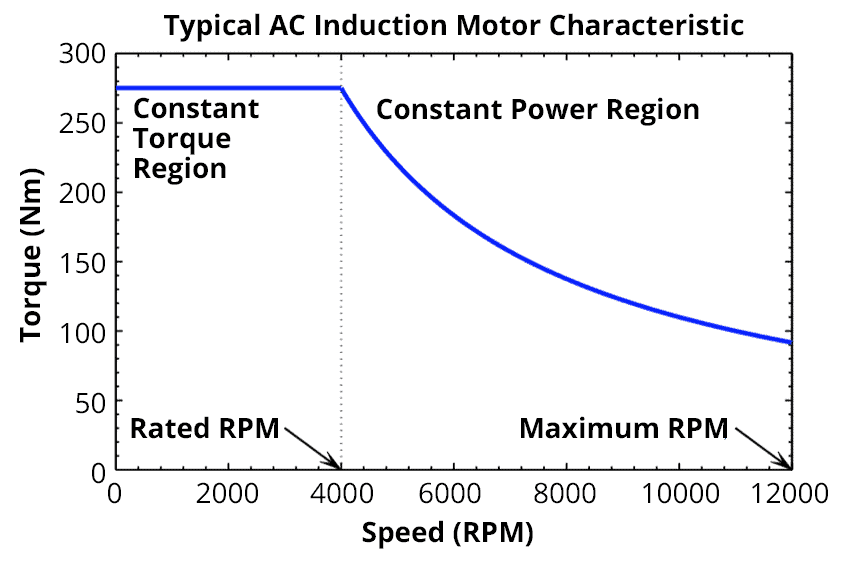 Other Metrics and Practices That Impact Motor Performance and Operation
There are additional metrics and practices that greatly increase a motor's efficiency when followed. Some of these include the following:
Covering the Motor with a Frame. In addition to protecting a motor's physical workings, a frame helps direct and dissipate waste heat, reducing heat losses. 
Ensuring That Moving Parts Are Precisely Machined. When moving parts of a motor are machined to within the smallest measurable clearance, the motor itself will perform optimally. For example, keeping the rotor and stator as close as possible decreases total magnetic flux and improves efficiency. 
Using High-Quality Copper in the Rotor and Stator. While older motors would sometimes employ aluminum wiring, copper provides greater conductivity.  
Reducing the Motor's Slip. A motor's slip is defined as the difference between the speed of the magnetic field and the speed of the rotating shaft. The best way to reduce it, which improves efficiency, is to improve the rotor's conductivity. 
Reducing the Thickness of Stator Laminations. Stators contain metal sheets that are laminated with resin, but when the resin is too thick, it can increase magnetic flux density. 
Providing Proper Insulation. Insufficient insulating laminations in a stator core can also cause problems, leading to temperature increases and eddy-current losses. 
Using Variable-Speed Drives. In many contexts, variable-speed drives provide more efficient motor startups and help manage high-inertia loads. 
Achieving Optimal Efficiency for Electric Motors
As with standard petrol engines, there is a wide variety of reasons as to why an electric motor would function efficiently or not. Because of this variety, it is important to explain, and we shall mention just 4 of the obvious contenders for their significant connection to electrical motor efficiency.
Consistent Maintenance and Upkeep
It is essential for all auto mechanical systems, including the electric motor, to conduct regular and scheduled maintenance, cleaning, and inspection. This will not only ensure smoother RPM efficiency but also regulates the manufacturer's optimal power efficiency limits and the typical electric motor efficiency as a whole. This is very important in preventing unwanted mechanical failures that can be connected to overheating, worn out components, power surges or lubrication irregularities. For further (visual) reference, view the following instructional video which covers some invaluable information regarding how to service an electric motor efficiently.
Correct Motor Sizing
Often electric motors are matched with loads that are deemed as over or undersized. This can result in excessive use of energy, mechanical errors and increased costs. For example, if a motor is excessively powerful one can expect to see an unnecessary consumption of energy and economical spending. This will be because the motor's RPM efficiency will be out of balance in comparison to its specific load. Power inefficiencies and overheating problems can occur later and cause serious mechanical damage to the engine or machine.
On the other hand, a motor load that is oversized for the engine or machine will result in poor performance and efficiency. An electric motor is considered underloaded when it is in the range where efficiency drops significantly with decreasing load. It is highly recommended that you determine the motor loading to ensure that it runs to match its manufactured efficiency. This is generally between 50-75% of the rated load although some models are capable of functioning at loads of up to 100% under certain circumstances.
Purchasing a Premium Efficiency Motor
The efficiency of a motor is determined by the ratio of mechanical output when compared to the electrical output of the motor. The US department of Energy references this in the form of the efficiency formula below:

When following this specific efficiency formula, one is able to determine what defines the premium efficiency of an electric motor through proven testing. This provides a clear view into what materials are ideal, and what design specifications are optimal for RPM efficiency as well as the motor's power efficiency. Although RPM efficiency is variable, the average degree of efficiency can be viewed on the chart below when comparing RPM vs the Shaft Torque (Nm.
Minimizing Motor Use When It Not Required
It may seem obvious to most, but the most straightforward method of optimizing electric motor efficiency is by simply turning them off when they're not in use. It is a myth, throughout the electric motoring world, that regular ignition of the engine/machine will result in deterioration of components. That is false. Energy use can be significantly reduced when switching the engine/machine off when it not in use and thus, this increases the overall efficiency of the motor.
Electric Motor Search
Motors play a vital role in a variety of industrial applications. Simply put, they power many of the industrial machines we list. That's where Surplus Record's Electric Motor Search comes in. This powerful search tool allows you to search over 12,000+ motors for sale quickly and easily. You can narrow down your search further by filtering by horsepower, RPM, frame type, voltage, manufacturer, and even the type of motor.