For Sale by
EcReCon Inc.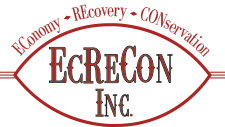 Surplus Record Dealer Since 2017
Description
Description:
Taylor Products Model IBC3000 Super sack/bulk bag/box/drum filler. Capable of handling 100 to 3000 pound bags, wired 115/1/60, stainless steel contact, mild steel construction.
Item: Bulk bag/box/drum filler
Manufacturer: TAYLOR PRODUCTS
Model: IBC3000
Serial:
Material: CS
Quantity: 1
Submit Inquiry to EcReCon Inc.
"*" indicates required fields