For Sale by
EcReCon Inc.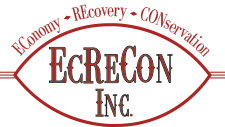 Surplus Record Dealer Since 2017
Description
Description:
Used ROSS PVM-40 Triple shaft Vacuum Mixer. Has Sweep mixer with scrappers, Dispersion shaft with blade and Emulsifier (parts included but not installed). 5 HP Anchor Mixer, 7.5 HP Disperser and 5 HP Emulsifier with Explosion Proof motors. Includes VFD for disperser and emulsifier. Complete with Kinney mdl. KC 5/8 Vacuum Pump. Has Jacketed Mix Can. S/N 63298
Blender/ Mixer Type: VACUUM
Size: 40 GALLON
Material: STAINLESS STEEL
Manufacturer: ROSS
Model: PVM40
S/N: 63298
Quantity: 1
Submit Inquiry to EcReCon Inc.
"*" indicates required fields