For Sale by
EcReCon Inc.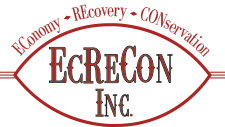 Surplus Record Dealer Since 2017
Description
Description:
14" dia. x 18" Ht. Mikro Airlock Rotary Air Lock Valve/Feeder. Stainless Steel. 1/2 HP, 230/460 volt, 1725 rpm motor into Tigear size 56/262 with 50:1 ratio gear.
Type: ROTARY VALVE
Manufacturer: MIKRO AIRLOCK
Model: 14"
S/N: 77195A9
Capacity:
Qty: 1
Submit Inquiry to EcReCon Inc.
"*" indicates required fields