For Sale by
EcReCon Inc.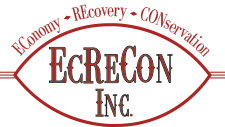 Surplus Record Dealer Since 2017
Description
Description:
MIKRO Model 40ACM Air Classifying Mill. Stainless Steel contact parts. With 40 and 7.5 HP motors. Hosokawa Micron Powder Systems. Stainless Steel Dust Collector and fan included. Last used to produce Polydent or Adhesive strips for holding in dentures.
TYPE: HAMMER MILL
Manufacturer: Hosokawa Micron Powder Systems
Model: 40 ACM
S/N:
Material: STAINLESS STEEL
Qty.: 1
Submit Inquiry to EcReCon Inc.
"*" indicates required fields