For Sale by
EcReCon Inc.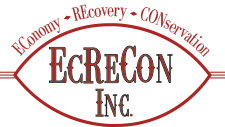 Surplus Record Dealer Since 2017
Description
Description:
GREERCO High Shear Reversible Homogenizer/Disperser/Emulsifier for high shear batch processing. Model 5H 79. Top mounted mixer. Driven by 15 HP, 230/460 Volt, 3510 RPM, UL Explosion Proof (XP) Motor. Shaft is 46" L. Unit is 91" Overall Height. Previously used in sanitary application. Video of unit running available.
Blender/ Mixer Type: DISPERSER
Size: 15 HP
Material: STAINLESS STEEL
Manufacturer: GREERCO / GIFFORD-WOOD
Model: 5-H 79
S/N: 5605
Quantity: 1
Submit Inquiry to EcReCon Inc.