For Sale by
RAAR Group USA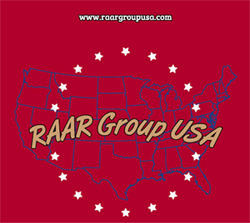 Surplus Record Dealer Since 1987
Description
GERBER TECHNOLOGY
MODEL PARAGON LX, NEW 2017
IN STORAGE IN RIGGERS WAREHOUSE IN S.CALIFORNIA
Price, $140,000…Delivered to your facility anywhere in USA.
Automates cutting of apparel materials with breakthrough easy-to-use technology that delivers
value far beyond its best-in-class speed and precision. Gerber has engineered decades of
cutting knowledge and experience into Paragon®. Its intelligent engineering and intuitive
interface make it easy to use, easy to maintain, extremely accurate and capable of producing
the highest quality cut parts the first time, every time.
When a greater number of high quality cut parts are produced with lower labor and material
costs, you get more than just a solid return on your investment. You get a cutting system that
contributes significantly to the profitability of your business.
GERBER APPLIED NEARLY 50 YEARS OF CUTTING EXPERIENCE TO BRING YOU THE MOST
ADVANCED CUTTING SYSTEM IN THE WORLD – A CUTTER THAT IS EASY TO USE, EASY TO
MAINTAIN AND CAPABLE OF PRODUCING THE HIGHEST QUALITY CUT PARTS. WITH GERBER
PARAGON, YOU DON'T JUST CUT BETTER, YOU TAKE EVERY ASPECT OF YOUR BUSINESS TO AN
ENTIRELY NEW LEVEL. THE GERBER PARAGON LX IS DESIGNED TO ADDRESS THE NEEDS OF
SMALL BATCH, QUICK RESPONSE, JUST-IN-TIME MANUFACTURERS. IT IS A LOW-PLY,
CONVEYORIZED CUTTING SYSTEM THAT CUTS UP TO 2.75 CM (1.08 INCHES) OF VACUUMCOMPRESSED
MATERIAL. THE GERBER PARAGON HX-SERIES IS A HIGH-PLY, CONVEYORIZED
CUTTING SYSTEM DESIGNED TO ADDRESS THE NEEDS OF MID- TO HIGH-VOLUME
MANUFACTURERS.
Submit Inquiry to RAAR Group USA