For Sale by
EcReCon Inc.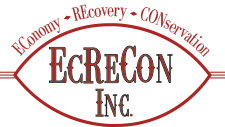 Surplus Record Dealer Since 2017
Description
Description:
used 18" wide X 16'6" Lgth Paddle/Screw conveyor. FMC Linkbelt order 5267-242A. Has stainless Steel Trough and carbon steel Shaft with Paddles. 17" x 17" Inlet. (2) 17" x 17" Outlets.
Type: SCREW
Manufacturer: FMC LINKBELT
Model: 5267242A
S/N:
Capacity:
Qty: 1
Submit Inquiry to EcReCon Inc.
"*" indicates required fields