For Sale by
EcReCon Inc.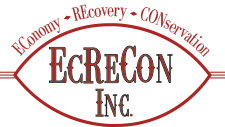 Surplus Record Dealer Since 2017
Description
Description:
Used Reverse Pulse Jet Dust Collector with Hopper receiver with live bottom discharge. Built bu Flex Kleen. Model 84 CTBC 18III. Stainless Steel. Has (18) Cages approx. 4.5" dia x 84" L.
FT2: 191
Type: Pulse Air
Material: 304 SS
ACFM:
Manufacturer: Flex Kleen
Model: 84 CTBC 18III
Serial: 13-61-31094
Quantity: 1
Submit Inquiry to EcReCon Inc.
"*" indicates required fields