For Sale by
Northern Electric Co Inc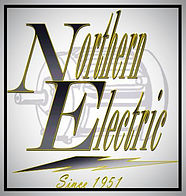 Surplus Record Dealer Since 2004
Description
Fanuc DC Servo Motor
Model 5M (2000M) TYPE# A06B-0642-B011 NO# M-593497 TORQUE# 5.9 Nm, AMP# 9.0, VOLT# 151
2000 RPM, Class: H
Pulse Coder
Additional pictures and information available upon request.
Guaranteed not to be DOA!
All of our motors pass an electrical inspection and are test run by
trained journeymen before they are shipped to you.

Submit Inquiry to Northern Electric Co Inc