For Sale by
Adams Machinery Co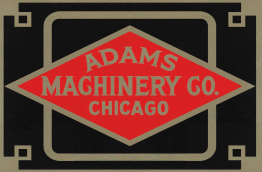 Surplus Record Dealer Since 1924
Description
SPECIFICATIONS
Chuck Size15 inches
Swing Over Bed22.4 inches
Swing over Carriage14.6 inches
Max. Cutting Diameter19 inches
Max. Machining Length41.3 inches
Max. Bar Capacity4.462 inches
X-Axis Travel10.2 inches
Z-Axis Travel41.3 inches
Turret Type10-Position
Rapid Traverse Rate (X, Z)480 / 630 IPM
Spindle Motor (30 Min/Cont)35 / 30 HP
Spindle Nose/BoreA2-11 / 5.2"
Spindle Speed20 - 2000 RPM
Spindle Torque1005 ft/lbs
Tailstock Quill Diameter / Center4.3" / MT #5
Approximate Dimensions141" x 87" x 89"
Approximate Weight17380 pounds
EQUIPPED WITH
Mitsubishi CNC Controls with Fanuc CRT Keyboard. RS232 Port. 15" 3-Jaw Hydraulic Chuck. Programmable. Tailstock. Chip Conveyor.
Note: This Machine has been thoroughly reconditioned by Renowned Rebuilders. Ball & Bar Test Available. Can be inspected under power.
Submit Inquiry to Adams Machinery Co