For Sale by
RMS Machinery, Inc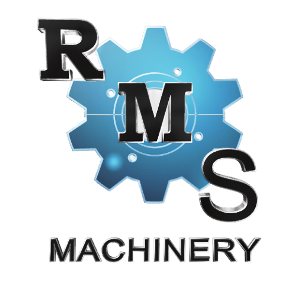 Surplus Record Dealer Since 1967
Description
SPECIFICATIONS
1 - USED 500 TON NIAGARA POWER PRESS
REF. NO. C-3663
S/N: 50600
MFG: 1979
Model: BP2-500-144-60
500 Ton Capacity @ 0.250"
14" Stroke Length
Variable Speeds Ranging From 15 To 45 RPM
Shut Height35-¾",SDAU
144" L-R x 60" F-B Bed/Slide Area
12" Slide Adjustment
39" Wide Windows
Equipped With:Air Clutch And Brake, Air Counterbalances, Hydraulic
Tie Rod Nuts, 6-Point Gibbing, T-Slotted Bolster Plate, All Steel Tie
Rod Construction.
This Unit Offered Completely Rebuilt With New Electrical Controls That Meet OSHA And ANSI Standards.
Warranty:Owner Offers A One (1) Year Warranty Against Defects In
Workmanship And Materials When Used Under Normal Operating
Conditions.
Price - FOB Indiana Location $P.O.R.
Note: We can offer this press as taken from service loaded on trucks $199,500.00 good controls but you would have to reinstall on the press.
Ram has been modified with knock out holes covered up, rebuild price would furnish a NEW ram, press will run ok as-is.
Submit Inquiry to RMS Machinery, Inc