For Sale by
International Rolling Mills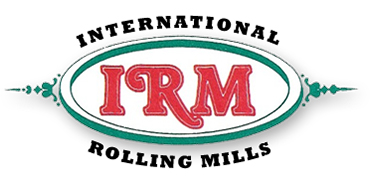 Surplus Record Dealer Since 2015
Description
BACKUP ROLL DIAMETER
5 inches

BACKUP ROLL WIDTH
8 inches

ROLL DIAMETER
1.5 inches

ROLL WIDTH
8 inches

ROLL HARDNESS
Approximately 60-62 Rockwell C

ROLL FINISH
2RA

ROLL ADJUSTMENT
Roll gap will be adjusted by two hand wheels. These wheels lock together for simultaneous roll gap adjustment or can split apart for very precision side to side adjustment.

MILL POWER
15 HP AC Gearmotor

MILL VOLTAGE
480V

MILL PHASE
3 Phase

MILL CONTROLLER
Variable Speed AC Inverter

MILL OPERATOR CONTROLS
Will be centrally located.

MILL FUNCTIONS
Stop, Start, Forward, Reverse, E-Stops, and Speed Pot.

MILL DIMENSIONS
Approximately 96" L x 36" W x 72" H

MILL WEIGHT
Approximately 6,000 lbs.


Submit Inquiry to International Rolling Mills
"*" indicates required fields