For Sale by
N & R Machine Sales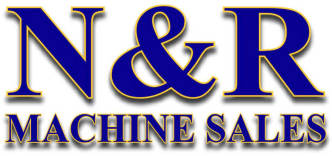 Surplus Record Dealer Since 1998
Description
Specifications:
Table Size 30" 4 Jaw
Swing Side Head Above Table 34"
Swing Side Head Below Table 44"
Height Under Rail 25"
Table Speed 6.1 To 225 Rpm's
Feeds .004 To .500 I.P.R.
Main Motor 30 Hp. 240 / 480
Turret Head Travel Left To Right 22"
Turret Ram Head Turret Travel Up & Down27"
Turret Head Position 5
Turret Head Swivel Yes
Side Head Travel In & Out 22"
Side Head Travel Up & Down 30"
Floor Space 94" F To B
Floor Space Length 100"
Height7'8"
Machine Weight 24,000 Lbs.
Floor Space Yes
Top Jaws (4) Yes
Condition Good
Equipped With:
Note: Machine Will Be Cleaned, Painted And Cycled. All Feed And Rapid Shafts Seals Have Been Replaced. Hand Wheel Seals Have Been Replaced, Gear Boxes Have Been Cleaned And Checked. Hydraulics And Main Motor Will Be Reconditioned.
Submit Inquiry to N & R Machine Sales