For Sale by
EcReCon Inc.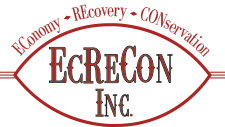 Surplus Record Dealer Since 2017
Description
Description:
Used Cumberland Granulator, Model 24 GRAN. 3 bolt on blade. Approximate 18" x 24" inlet Includes feed hopper and bottom discharge with screen. Hopper inlet is approx. 24" wide x 14.5" ht. Driven by a 75 HP, 3/60/208-220/440 volt, 1775 rpm motor. All blades should be replaced. Units spins freely by hand. Mounted in stand.
TYPE: GRANULATOR
Manufacturer: CUMBERLAND
Model:
S/N: 24 GRAN
Material: Carbon Steel
Qty.: 1
Submit Inquiry to EcReCon Inc.
"*" indicates required fields