For Sale by
All-Fab Corp.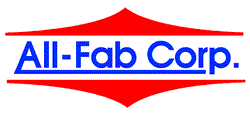 Surplus Record Dealer Since 1997
Description
Maximum load capacity table in the flat horizontal position 1500 pounds.
Maximum load capacity table tilted 90 degrees vertical position 1500 pounds @ 8 inch CG.
800 AMP Welding Current Conduction.
Power Table tilting 0 to 90 degrees forward.
Table Diameter 24 inches with centering grooves and 6 tee slots.
Variable rotation speed 0.1 to 1.0 rpm
Submit Inquiry to All-Fab Corp.