For Sale by
EcReCon Inc.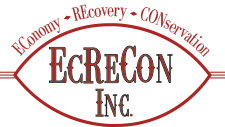 Surplus Record Dealer Since 2017
Description
Description:
APV model R4RH Rotary lobe pump. Has rectangular inlet 1.75" x 9.25" with feed hopper. Feed hopper is 44" x 56" x 20" deep. 3" threaded outlet. Driven by 5 HP, 1735 RPM motor into Boston gear with 10:1 ratio. Belt driven. Unit mounted on Stainless Steel cart. Last used in Bakery. Currentley set up with Rubber lobes. Rated 145 GPM max. 17.5 gal/100 rev.
GPM: 145
Ft/Hd:
Size: 3"
Manufacturer: APV
Model: R4RH
S/N:
Material: Stainless Steel
Type: Rotary Lobe
Horz/Vert: H
Quantity: 1
Submit Inquiry to EcReCon Inc.
"*" indicates required fields