Pounds per Square Inch:
150
For Sale by
EcReCon Inc.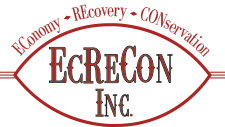 Surplus Record Dealer Since 2017
Description
Description:
used SINE/Sundyne Model MR-135 Pump with Sew Euro Gear Reducing Drive. Rated 138 GPM at 150 PSI. Driven by 3 HP, 230/460 volt SEW-Eurodrive into gear reducer with 19.27:1 ratio, 89 rpm output. Last used in sanitary Food Plant. Pump used in low shear applications and has Powerful suction even for viscous products.
GPM: 138
Ft/Hd:
Size: 3"
Manufacturer: SINE/KONTRO
Model: MR135
S/N:
Material: STAINLESS STEEL
Type: Positive Displacement
Horz/Vert: H
Quantity: 1
Submit Inquiry to EcReCon Inc.
"*" indicates required fields