For Sale by
EcReCon Inc.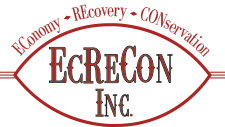 Surplus Record Dealer Since 2017
Description
Description:
used 125 Sq.Ft. Shell and Tube Heat Exchanger. (75) 3/4" OD x 8'6" Lgth Stainless Steel Tubes rated 150 PSI @ 350 Deg.F.. Carbon Steel Shell Rated 150 PSI @ 350 Deg.F.. Shell as 2" Inlet/outlet. No heads. Built by IFD Tube and Coil
FT2: 125
Shell PSIG: 150
Tube PSIG: 150
Shell Deg: 350
Tube Deg: 350
Shell Mat: CARBON STEEL
Tube Mat: STAINLESS STEEL
Type: SHELL AND TUBE
Shell Pass: 1
Tube Pass:
Stamped:
Manufacturer: IFD Tube and Coil
Model:
Serial: 9118
Quantity: 1
Submit Inquiry to EcReCon Inc.
"*" indicates required fields