For Sale by
EcReCon Inc.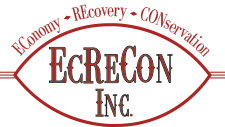 Surplus Record Dealer Since 2017
Description
Description:
used 120 Cu.Ft. S. HOWES Stainless Steel Ribbon Blender. Driven by 40 HP, 208-230/460 volt motor into Gear reducer. Trough is 144" lgth. x 48" deep x 45" wide. (2) 20HP Bottom Side Entering Choppers/Lumpbreaker Drives with shafts and blades. 14" Center Bottom Discharge with Gemco Discharge valve with actuator. Overall Dims of the blender are 16'6" Lgth x 6'10" ht. x 7' wide. Can come with Premier Pneumatics Receiving Hopper and screw conveyor for additional charge (Item# FC-98). Last used in Food Plant (Bakery).
Blender/ Mixer Type: RIBBON
Size: 120 CU.FT.
Material: 304 STAINLESS STEEL
Manufacturer: S. HOWES
Model:
S/N:
Quantity: 1
Submit Inquiry to EcReCon Inc.
"*" indicates required fields