For Sale by
Northern Electric Co Inc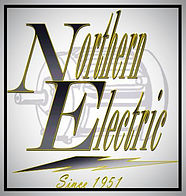 Surplus Record Dealer Since 2004
Description
Delco AC Motor
10 HP, 880 RPM, 286U Frame, TEFC
3 PH, 60 HZ, 460 Volt, 15.3 Amps
MOD# 4G4754
SER# A80
Additional pictures and information available upon request.
Shipping determined at the time of the sale. Customer's choice of
shipping company.
Guaranteed not to be DOA!
All of our motors pass an electrical inspection and test ran by trained journeymen before they are shipped to you.

Submit Inquiry to Northern Electric Co Inc