For Sale by
EcReCon Inc.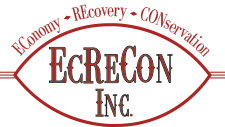 Surplus Record Dealer Since 2017
Description
Description:
used Disperser 7.5 HP, 1760 rpm, 208-230/460 volt, 60 cyc. 3Ph Explosion proof motor. Floor Mount. 34" Lgth. x 1.5" dia. stainless steel shaft. 54" from floor to bottom of bridge in lower position. 66" OAH. 11" Dia. Blade. No nameplate, Believed to be Hockmeyer.
Blender/ Mixer Type: DISPERSER
Size: 7.5 HP
Material: STAINLESS STEEL
Manufacturer: HOCKMEYER
Model:
S/N:
Quantity: 1
Submit Inquiry to EcReCon Inc.
"*" indicates required fields