For Sale by
EcReCon Inc.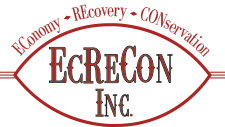 Surplus Record Dealer Since 2017
Description
Description:
used 1 HP Mixer/Agitator with Stainless Steel Shaft. 230/460 volt, 1725 RPM. Bridge mount (4' L x 1' W) or remove and mount on flange. Stainless Steel Shaft is 3/4" diameter x 4'L with (2) prop type blades approx 11" diameter.
Blender/ Mixer Type: AGITATOR
Size:
Material: STAINLESS STEEL
Manufacturer:
Model:
S/N:
Quantity: 1
Submit Inquiry to EcReCon Inc.
"*" indicates required fields