For Sale by
EcReCon Inc.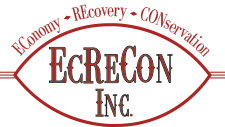 Surplus Record Dealer Since 2017
Description
Description:
used 1.5 HP Lightnin Mixer/Agitator Model X6Q150. 208-230/460 volt. Has bracket to mount on angle or remove to mount vertical. No shaft available.
Blender/ Mixer Type: AGITATOR
Size:
Material:
Manufacturer: LIGHTNIN
Model: X6Q150
S/N: 2426212
Quantity: 1
Submit Inquiry to EcReCon Inc.