VFDS.com
501 W 700 S
Salt Lake City, UT 84101-2228
Gold Level Dealer
Surplus Record Dealer Since 2007
About
VFDs.com is a division of Energy Management Corporation, your complete solution in selecting Variable Frequency Drives (VFD) and VFD accessories for over 30 years. Backed by one of the biggest inventories in the country, VFDs.com stocks the drives you need for when you need them. Call us now to ask about discount pricing for Surplus Record customers.
Products & Services
Circuit Breakers
Drives AC & DC
Generators
Motor Controls, Starters & MCC's
Motors, A.C.
Motors, D.C.
Transformers
Associations & Affiliations

Squirrel Cage AC Electric Motor
2 Results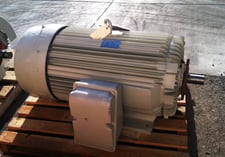 VFDS.com
| Salt Lake City, UT
| Lucas Lancaster |
Location:
Salt Lake City, UT
This listing is for two new motors that have roller bearing but can be changed to ball bearing. Please call for additional info and pricing. Price will include conversion to ball bearing..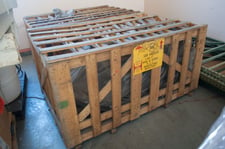 VFDS.com
| Salt Lake City, UT
| Lucas Lancaster |
Location:
Salt Lake City, UT
400 HP, 460 Volts, 435 Amps, 4 Pole, 1775 RPM, 60 Hz, Bearings 6320/NU324, Serial # KK C9A6182, Weight 4083 lbs, 3 Phase induction motor, Type AEEA FB003, Frame 5008C TEFC, NEMA design C
...more