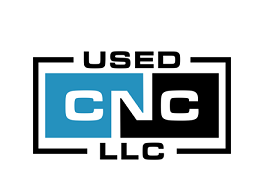 Used CNC LLC
11926 Oak Creek Pkwy.
Huntley, IL 60142
Platinum Level Dealer
Surplus Record Dealer Since 1997
Contact
About
Used CNC LLC. - The industry leader in full service buying, selling, and consultation of pre-owned CNC chip-making equipment. Used CNC has developed a loyal customer following based on our extensive knowledge of later model CNC chip-making equipment.

Used CNC LLC. is a Surplus Record Gold Level Dealer:

1. Stocking dealers with real inventories they own or control.
2. Have met Surplus Record's standards for ethical dealings with their customers since 1997.
3. Have been visited in-person by Surplus Record staff every year.
4. Enjoy 24 years listing with Surplus Record without unresolved complaint or incident.
Products & Services
Boring Mills, Horz. & Vert.
Boring Mills, Horz. & Vert., CNC
CNC Machinery
Lathes, CNC
Machining Centers, CNC
Tooling & Accessories
Associations & Affiliations