Technitrol Inc
W129N10930 Washington Dr
Germantown, WI 53022-4450
Gold Level Dealer
Surplus Record Dealer Since 1999
About
Technitrol, Inc., has been in business since 1976, supplying surplus, used and obsolete electrical power distribution equipment and parts.
Products & Services
Bus Duct/Plugs
Circuit Breakers
Motor Controls, Starters & MCC's
Switches
Transformers
Associations & Affiliations

60 Hz Three Phase Transformers
6 Results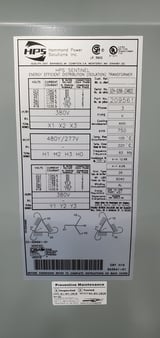 High Voltage Air Circuit Breakers
3 Results
Indoor Type Vacuum Circuit Breakers
5 Results
Model:
-5-GMI-250-1200-58
Model:
38-3AF-1500-1200-95
Model:
38-3AH3-1500-1200-95
Insulated Case and Molded Case Circuit Breakers
6 Results
B216LSIG. B216LSI. B216LI. B216LS. SPAS240AB4DR SPAS600AB4DR SPAS240ABBDR SPAS600ABBDR SPAS240AB12DR SPAS240AB4R SPAS600AB4R SPAS240ABBR SPAS600ABBR SPAS240AB12R SPBAA240 SPBAA600 SPBAL240 SPBAL600.
...more
SPAS240AB4DR SPAS600AB4DR SPAS240ABBDR SPAS600ABBDR SPAS240AB12DR SPAS240AB4R SPAS600AB4R SPAS240ABBR SPAS600ABBR SPAS240AB12R SPBAA240 SPBAA600 SPBAL240 SPBAL600. KFN00001 KFN00002 KFN00003 KFN00004
...more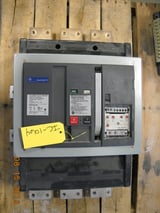 Outdoor Vacuum Substation Circuit Breakers
1 Result