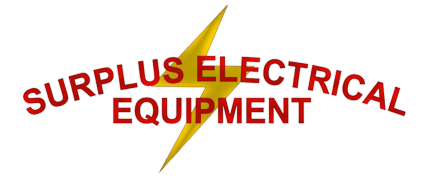 Surplus Electrical Equipment
70 Snidercroft Rd Unit N
Concord, ON L4K2K3 Canada
Silver Level Dealer
Surplus Record Dealer Since 2014
Contact
Ben Lovegrove
905-660-7508
About
Established in 1994, Surplus Electrical Equipment is your #1 source for all your electrical needs. We have over 20,000 square feet of various electrical equipment. From industrial to commercial to residential. We BUY, SELL and RENT equipment and we cater to the public and contractors.

We have various OBSOLETE items you won't find anywhere else! We carry a variety of NEW and USED electrical equipment and our inventory changes daily.

Our service is second to none. Once you walk in our door you will be greeted by a friendly, knowledgeable staff to help with your electrical requirements. We can arrange for delivery anywhere in the GTA and surrounding areas and we also ship anywhere in Canada coast to coast.
Products & Services
Bus Duct/Plugs
Circuit Breakers
Generators
Switches
Transformers
Associations & Affiliations
60 Hz Diesel Generators
3 Results
Seller:
Surplus Electrical Equipment
Seller:
Surplus Electrical Equipment
Seller:
Surplus Electrical Equipment
60 Hz Three Phase Transformers
1 Result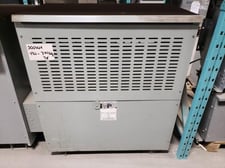 Seller:
Surplus Electrical Equipment
Transfer Switches
1 Result
Seller:
Surplus Electrical Equipment