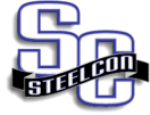 Steelcon LLC
47161 State Route 558
New Waterford, OH 44445
Surplus Record Dealer Since 2016
About
Steelcon LLC was founded in 2002 as a division of Steel Erection Company, supplying structural fabrications to contractors. Today, our primary customers are energy producers (natural gas, electric), factories, mills, and general industries. We service the tri-state area (Ohio, West Virginia, & Pennsylvania) and beyond.
Products & Services
Cranes & Equipment
Welding Equipment
Initial and Double Pinch Plate Bending Rolls
1 Result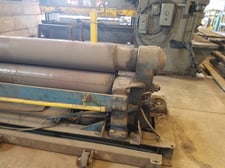 Steelcon LLC
| New Waterford, OH
| Allen Hodge |
Location:
New Waterford, OH
Bending Capacity: 10'2" x 1/2". Rolls are operational and stored indoors at our facility in Northeast Ohio., Length': 10.00', Capacity"/ga.:.50"/ga.
...more