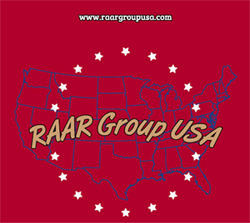 RAAR Group USA
PO Box 3476
Redondo Beach, CA 90277-1476
Platinum Level Dealer
Surplus Record Dealer Since 1987
Contact
Rick Schotts
702-947-6320
About
RAAR Group, specializing in aerospace machinery and equipment, auctions, and appraisals.

It is a firm with belief as an organization and as individuals that acts in accordance to Golden Rule, regarding customers as they wish to be treated, conducting their business in all aspects with honesty and integrity.

RAAR Group USA is a Surplus Record Gold Level Dealer:

1. Stocking dealers with real inventories they own or control.
2. Have met Surplus Record's standards for ethical dealings with their customers since 1987.
3. Have been visited in-person by Surplus Record staff every year.
4. Enjoy nearly 30 years listing with Surplus Record without unresolved complaint or incident.


Products & Services
Appraisers, Machinery & Equipment
Auctioneers
Boring Mills, Horz. & Vert.
CNC Machinery
Forging Machinery
Grinders, Surface
Motors, A.C.
Plant Liquidations
Presses
Profilers
Transformers
Associations & Affiliations