Northeast Precision Machinery Inc
410 Camars Dr
Warminster, PA 18974-3878
Silver Level Dealer
Surplus Record Dealer Since 2016
About
Welcome to Northeast Precision Machinery

If you're looking for high quality CNC new or used machinery, precision parts, and outstanding personal service, then you've come to the right place. At Northeast Precision Machinery Inc. we'll give you the attention you require and personal service you should expect and enjoy. We offer the best in products or services. Our prices are competitive, with no hidden fees. Our employees are extremely knowledgeable and will be there to help you every step of the way.

Northeast Precision Machinery Inc. has been selling and servicing Star, Hurco, Brother and other Machines in Warminster, Pennsylvania since 1995. Let us put our experience to work for you.
Products & Services
Appraisers, Machinery & Equipment
CNC Machinery
Grinders, Surface
Lathes, CNC
Machining Centers, CNC
Milling Machinery
Rebuilding/Retrofitting
Saws
Tooling & Accessories
Associations & Affiliations

CNC Cylindrical Grinders
1 Result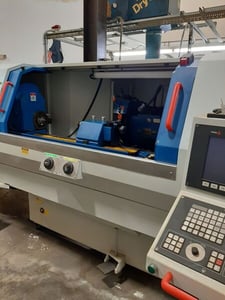 Seller:
Northeast Precision Machinery Inc
2018 Knuth RSM 800 B CNC Cylindrical Grinder, All ARE APPROXIMATIONS AND ARE SUBJECT TO VERIFICATION, Control Fagor 8055i FL-TCO, Year 2018, Center Hgt 5.315", Center Width 31.5", Grinding
...more
CNC Lathes and Turning Centers
1 Result
Seller:
Northeast Precision Machinery Inc
Fanuc 0i-TD Control; Manual Tailstock Body w/ Programmable Quill; Chip Conveyor.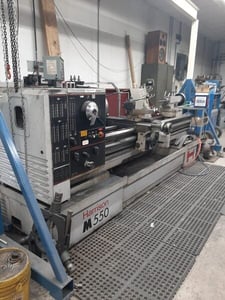 Seller:
Northeast Precision Machinery Inc
MACHINE, 1996 Harrison M 550 Heavy Duty Engine Lathe, Acu-Rite Turn Mate DRO, 12" 3 Jaw Chuck, All Are Estimations And Subject To Verification, Max Swing 22", Turn Dia 14.5", Center
...more
Vertical CNC Machining Centers
1 Result
Seller:
Northeast Precision Machinery Inc