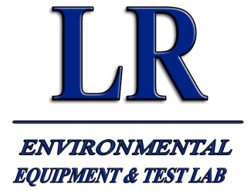 LR Environmental Equip Co
12902 S Spring St
Los Angeles, CA 90061-1632
Gold Level Dealer
Surplus Record Dealer Since 1994
About
LR Environmental has been supplying Quality Used Environmental Test Equipment since 1969. Our experience has earned us the reputation of being one of the top used equipment dealers in the World. Every item in our Inventory can be viewed personally at our Los Angeles warehouses. Many other companies claim to be used equipment dealers, but are in fact, brokers who do not actually stock the equipment like we do.

Once your order has been placed, each piece of equipment is reconditioned and must meet our 30 Point Checkout requirement prior to delivery. Actual Customer Tests can be performed prior to delivery so you know your equipment will operate according to your needs. Most equipment comes with a custom operating manual, and we offer Free Training if needed so you can be up and running upon receipt of your equipment.

Purchasing Refurbished Warranteed equipment from LRE can Save your Company Money. Our Refurbished and Warranteed Equipment costs significantly less and performs as well as new. Need immediate delivery? We carry several lines of NEW Ovens, Test Chambers, Freezers, Autoclaves, and more.

In Addition, we have an In House Test Facility LRE Test Lab offering Environmental Testing Services, Consulting, and Program Management Services in compliance with ISO 17025 If you prefer to do your own testing but dont have the funds to purchase your own equipment, You Can Rent Our Test Equipment On Our Premises. We will provide qualified training and supervision.



Products & Services
Furnaces & Ovens
Induction Heating/Treatment Equipment
Testing/Inspection Equipment
Associations & Affiliations