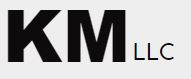 Kraus Machinery LLC
4661 E Forest Dr SE
Grand Rapids, MI 49546-6280
Surplus Record Dealer Since 2015
Contact
About
Kraus Machinery LLC with over 50 years of experience in all aspects machinery acquisition and disposal ready to serve your every need. We work with a consortium of dealers whose combined experience offers hundreds of years of machinery knowledge. Let our expertise across all areas of the industry work for you.

We can find the perfect piece of equipment to suit your needs. Fabricating machinery, Mechanical and Hydraulic Presses, Press brakes, Shears, Saws, Plasmas and Lasers, VMC's, CNC lathes, Grinders of all types, Tube benders, EDM's, even Plastic and Woodworking equipment.
Kraus Machinery LLC
| Grand Rapids, MI
| Jeff Kraus |
Seller:
Kraus Machinery LLC
Location:
Grand Rapids, MI
Customers new machine up and running, he needs this one sold before years end.
Woodworking CNC Machining Centers
1 Result
Kraus Machinery LLC
| Grand Rapids, MI
| Jeff Kraus |
Seller:
Kraus Machinery LLC
Location:
Grand Rapids, MI