Kilowatts Power Solutions
804 N Lincoln St
Post Falls, ID 83854
Surplus Record Dealer Since 2022
About
Whether you need a voltage change, or load bank test on your next generator purchase, KPS offers tailored generator services prior to delivery ensuring that you are receiving the most efficient system possible upon arrival.

Equipment Disposal:
KPS provides complete equipment removal and hazardous waste disposal that aims toward a clean environmental environment.

Project Management:
To exceed your expectations KPS partners with experienced teams that offers onsite and offsite support from start to finish for all projects with ongoing support so you can focus on your business.

Site Surveys:
KPS creates a plan by gathering information that determines the best orientation for the sites most efficient practices required depending on the nature of the project and the location of obstacles.



Natural Gas Or Dual Fuel Generators
1 Result
Seller:
Kilowatts Power Solutions
Used 180 kW Natural Gas Generator Cummins, Cummins commercial generator sets are fully integrated power generation systems providing optimum performance, reliability and versatility for
...more
Switchgear Switchboard
1 Result
Seller:
Kilowatts Power Solutions
Transfer Switches
1 Result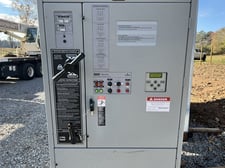 Seller:
Kilowatts Power Solutions