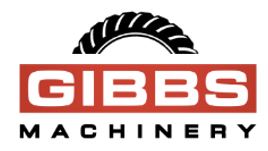 Gibbs Machinery Co
21500 Hoover Rd.
Warren, MI 48089-3160
Platinum Level Dealer
Surplus Record Dealer Since 1956
About
Gibbs Machinery Company, Inc has been buying, selling, rebuilding, liquidating and appraising metalworking machine tools since 1946. We are a global supplier with import/export specialists. Our facilities encompass 235,000 square feet, including high bay crane capacity to 75 ton. We are 35 minutes from Detroit Metropolitan Airport and 20 minutes from the Port of Detroit.

Gibbs Machinery Co.,since 1946, buying and selling quality new and used metalworking machinery worldwide.

Gibbs Machinery Co. is a Surplus Record Gold Level Dealer:

1. Stocking dealers with real inventories they own or control.
2. Have met Surplus Record's standards for ethical dealings with their customers since 1957.
3. Have been visited in-person by Surplus Record staff every year.
4. Enjoy nearly 63 years listing with Surplus Record without unresolved complaint or incident.
Products & Services
Automatic Screw Machines & Chuckers
Boring Mills, Horz. & Vert.
Gear Machinery
Grinders
Lathes
Lathes, CNC
Machining Centers, CNC
Milling Machinery
Associations & Affiliations