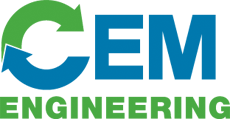 CEM Engineering
227A Bunting Road
St Catharines, ON L2M3Y2 Canada
Silver Level Dealer
Surplus Record Dealer Since 2018
About
CEM Engineering specializes in cogeneration and energy management solutions. We provide a full range of services that include consulting, detailed design, contract administration and commissioning services. We are highly motivated to help you identify and implement any technology based solution which will result in less energy consumed and reach your environmental goals.
Associations & Affiliations
60 Hz Three Phase Transformers
1 Result
Location:
St Catharines, ON
5 MVA Oil Filled Step-Up TransformerOEM – Northern TransformerPrimary Voltage – 27.6 kVSecondary Voltage – 13.8 kVEquipped for Future FansKVA Rating –
...more
Centrifugal Compressors and Gas Compressors, Reciprocating, Turbine Driven
1 Result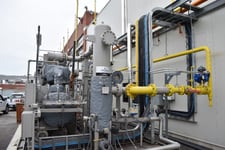 Location:
Port Colborne, ON
Emerson Vilter Rotary Screw Natural Gas CompressorSection Pressure – 30 psigDischarge Pressure – 250 psigAuxiliary EquipmentAfter CoolerLube Oil Cooler.
Condensing Steam Turbine Generators
1 Result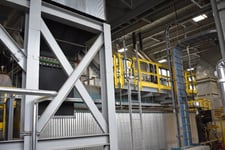 Location:
Port Colborne, ON
Capacity – 90,000 lb/hr (170 psig, sat.)Natcom Duct Burner SystemBurner Management SystemTop exhaust to feedwater economizerNumber of duct burner elements: Three (3).