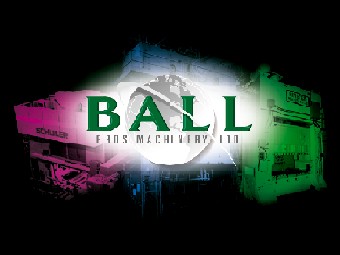 Ball Bros Machinery Ltd
PO Box 33060 RPO Franklin
Cambridge, ON N1R8R8 Canada
Gold Level Dealer
Surplus Record Dealer Since 1993
About
Ball Bros Machinery Ltd. is a family owned business only 30 minutes from the
Toronto airport & 2-1/2 hours from Detroit by car. They service the world
market with sales & purchases worldwide. If you need one machine or an entire
line, no job is too big or too small.
Associations & Affiliations

Gap Frame Double Crank Press Machines
3 Results
Seller:
Ball Bros Machinery Ltd
Seller:
Ball Bros Machinery Ltd
Seller:
Ball Bros Machinery Ltd
High Speed and Automatic Presses
3 Results
Seller:
Ball Bros Machinery Ltd
Seller:
Ball Bros Machinery Ltd
Seller:
Ball Bros Machinery Ltd
Screw Type Injection Molding Machine
1 Result
Seller:
Ball Bros Machinery Ltd
(2004) 120 Ton HUSKY Hylectric HL120 RS45/42 Injection Molding Machine with Star Robot, Make: Husky, Model: HL120 RS 45/42, Year: 2004, Screw Diameter: 42 mm, Platen size: 730 mm x 730 mm
...more
Straight Side Double Crank (Single Action) Press Machines
9 Results
Seller:
Ball Bros Machinery Ltd
Seller:
Ball Bros Machinery Ltd
Seller:
Ball Bros Machinery Ltd
Seller:
Ball Bros Machinery Ltd
Seller:
Ball Bros Machinery Ltd
Seller:
Ball Bros Machinery Ltd
Seller:
Ball Bros Machinery Ltd
Seller:
Ball Bros Machinery Ltd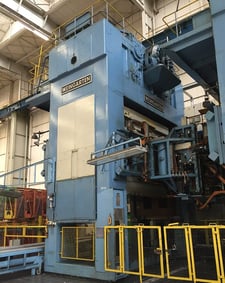 Seller:
Ball Bros Machinery Ltd