American Precision Machine Tool LLC
36887 North Ridge Rd
Ingleside, IL 60041-8423
Silver Level Dealer
Surplus Record Dealer Since 2004
Contact
Brad Pekarik
847-574-7435
About
At American Precision Machine Tool, LLC, our goal is to offer our customers remarkably competitive prices. But, most importantly, we recognize the need for integrity in the Machine Tool industry, and strive to forge long-lasting relationships with our clients. We pride ourselves on honesty, service, and reliability, to provide superior products and peace of mind.
Products & Services
Boring Mills, Horz. & Vert.
CNC Machinery
Lathes, CNC
Machining Centers, CNC
Associations & Affiliations
CNC Lathes and Turning Centers
1 Result
American Precision Machine Tool LLC
| Ingleside, IL
| Brad Pekarik |
Seller:
American Precision Machine Tool LLC
Machine.
Gantry Type Machining Center
10 Results
American Precision Machine Tool LLC
| Ingleside, IL
| Brad Pekarik |
Seller:
American Precision Machine Tool LLC
American Precision Machine Tool LLC
| Ingleside, IL
| Brad Pekarik |
Seller:
American Precision Machine Tool LLC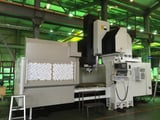 American Precision Machine Tool LLC
| Ingleside, IL
| Brad Pekarik |
Seller:
American Precision Machine Tool LLC
American Precision Machine Tool LLC
| Ingleside, IL
| Brad Pekarik |
Seller:
American Precision Machine Tool LLC
American Precision Machine Tool LLC
| Ingleside, IL
| Brad Pekarik |
Seller:
American Precision Machine Tool LLC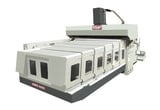 American Precision Machine Tool LLC
| Ingleside, IL
| Brad Pekarik |
Seller:
American Precision Machine Tool LLC
American Precision Machine Tool LLC
| Ingleside, IL
| Brad Pekarik |
Seller:
American Precision Machine Tool LLC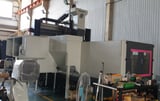 American Precision Machine Tool LLC
| Ingleside, IL
| Brad Pekarik |
Seller:
American Precision Machine Tool LLC
* STARVISION FS-2716, 106" x 63" x 31.5"+ 8", extended columns 200mm, spindle nose to table 45.27", all
...more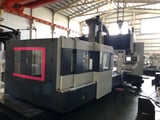 American Precision Machine Tool LLC
| Ingleside, IL
| Brad Pekarik |
Seller:
American Precision Machine Tool LLC
* STARVISION DX-3216, 126" x 63" x 31.5"+8", extended Z travel, spindle nose to table 45.27", Linier ways/box-Z,
...more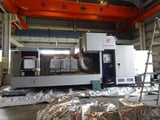 American Precision Machine Tool LLC
| Ingleside, IL
| Brad Pekarik |
Seller:
American Precision Machine Tool LLC
Vertical CNC Machining Centers
7 Results
American Precision Machine Tool LLC
| Ingleside, IL
| Brad Pekarik |
Seller:
American Precision Machine Tool LLC
American Precision Machine Tool LLC
| Ingleside, IL
| Brad Pekarik |
Seller:
American Precision Machine Tool LLC
American Precision Machine Tool LLC
| Ingleside, IL
| Brad Pekarik |
Seller:
American Precision Machine Tool LLC
American Precision Machine Tool LLC
| Ingleside, IL
| Brad Pekarik |
Seller:
American Precision Machine Tool LLC
American Precision Machine Tool LLC
| Ingleside, IL
| Brad Pekarik |
Seller:
American Precision Machine Tool LLC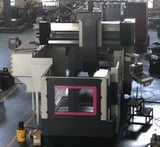 American Precision Machine Tool LLC
| Ingleside, IL
| Brad Pekarik |
Seller:
American Precision Machine Tool LLC
* STARVISION FS-2716, 106" x 63" x 31.5"+ 8", extended columns 200mm, spindle nose to table 45.27", all
...more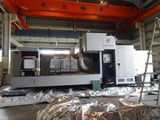 American Precision Machine Tool LLC
| Ingleside, IL
| Brad Pekarik |
Seller:
American Precision Machine Tool LLC
* STARVISION DX-3216, 126" x 63" x 31.5"+8", extended Z travel, spindle nose to table 45.27", Linier ways/box-Z,
...more