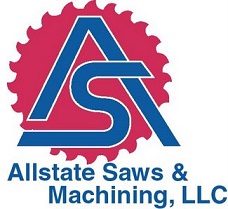 Allstate Saws
850 Ridgeway Ave #E2
Aurora, IL 60506
Silver Level Dealer
Surplus Record Dealer Since 1990
Contact
Bob Hoffmann
630-892-8560
About
Allstate Saws sells a wide variety of new and used cold saws, band saws, magnetic drills, iron workers, saw sharpeners, and other metal-working machinery.

We have a full machine shop and can reverse-engineer spare parts and repair or refurbish your cold saw or cold saw sharpener. We also sell HSS, friction, band saw and segmental blades, as well as drills, cutters, and punches.

We have a full-service sharpening operation for repair and sharpening of HSS, friction, and segmental saw blades.
Associations & Affiliations