A-Line E D S
808 Dearborn Ave.
Waterloo, IA 50703-5449
Silver Level Dealer
Surplus Record Dealer Since 2013
Contact
RJ Ladenburger
319-235-7032
About
A-Line E.D.S. provides the environmentally sound decommissioning of transformers and associated electrical equipment, as well as the most comprehensive transformer recycling and removal services available. We are the premier provider of forensic decommissioning to assist with root cause failure analysis. We have vast experience in the safe dismantling and approved recycling of all electrical equipment containing any level of PCBs.
Products & Services
Circuit Breakers
Power Supplies
Pumps
Rebuilding/Retrofitting
Recycling/Scrap/Waste Equipment
Switches
Transformers
Voltage Regulators
Associations & Affiliations
60 Hz Three Phase Transformers
5 Results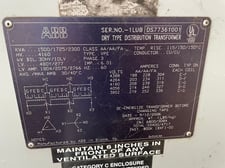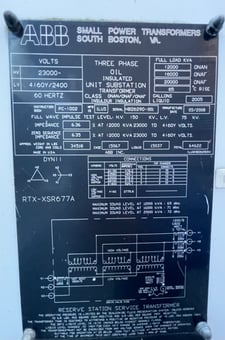 12 MVA ONAN, 16 MVA ONAF, 20 MVA ONAF.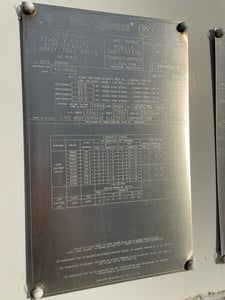 67000 - 13090Y/7560 Three Phase Load Tap Changing Transformer, Class OA/FA/FA, 12000/16000/20000 KVA - 55°C Rise, 13450/17900/22400 KVA - 65°C Rise, Impedance 7.2% at 12000 KVA.